Resume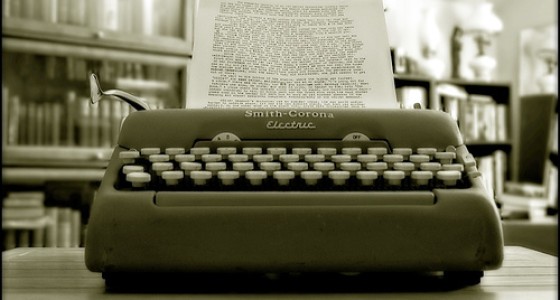 Jessica Stalley – indiana ink

Qualifications
Blog / Web Content: As the owner of two blogs and a website I write about personal development, happiness, creative writing, fitness and more. My writing areas are varied and I enjoy researching and pulling together projects on a wide range of subjects.I can provide a unique, content-driven and search engine optimized article with a high-quality, subject specific photograph or illustration.
Ghostwriting: Lots of people have lots of great ideas, but not everyone is a writer. I can shape your idea into something accurate, entertaining and saleable.
Proofreading and editing: I have considerable experience in editing and proofreading all types of writing and guarantee a fast turnaround and accurate service. Some past editing projects include full-length novels, short stories, website copy, lengthy reports and complex statistical excel spreadsheets.
White papers: I have compiled several white papers for corporate clients on subjects ranging from the Medicare Levy Surcharge to the implementation of new computer operating systems. Please request a sample via email.
Briefing Memos / Board Reports: I have prepared professional briefing memos and board reports for clients on subjects including fund rule changes, government legislation and productivity commission findings. Please request a sample via email.
Creative writing: I recently finished writing a full-length novel and am well-equipped to perform ghost-writing services in this field. I have studied under authors such as Simone Lazaroo and been mentored by Vogel award winner Julienne Van Loon. I was also selected by the prestigious Katherine Susannah Pritchard writing centre to deliver a workshop on novel blueprinting and planning, and as their 2009 young writer in residence. For more information please visit www.kspf.iinet.net.au
Government Legislation Analysis and reporting: I have written several reports detailing changes to government legislation and the potential impacts the changes may have on clients. Please request a sample via email.
Newsletter writing and management: I have project-managed and written several newsletters, one of which has a circulation of approximately 8000+ professionals including doctors, major hospitals, dentists, podiatrists, wellness providers and other health care providers. I can provide a custom project such as a newsletter, managed from beginning to end and using my existing network of fellow professionals in areas such as graphic design, photography and professional printing.
Ebook creation: I can create a custom ebook or physical book based on your individual preferences, and convert it to PDF format. High-quality Images and graphic design can also be arranged.
Basic blog or website: I offer a package that includes domain name registration or transfer, WordPress installation, supply of a high-quality "theme" or template, content creation and ongoing site management. Package fee and turnaround depends on the complexity of the site and the quantity of the content required. Please email for more information and no-obligation quote.
Event Scripting: I can put together an event script, wedding vows, an entire workshop presentation or just assist with the research – it all depends on your specific needs.
Scriptwriting: I studied film and media at university level (Murdoch University) and written several scripts for short films, feature length films and advertising.
Other services that I offer:
Feature Writing
Marketing Brochures
Training Manuals
Creative Writing mentoring sessions
Creative writing workshops
Business letters
Turnkey projects
Education
B.A. Media Studies and English
Minor in Creative Writing
Murdoch University, Western Australia
Contact
Email: Jessica@indiana-ink.com
Web: www.indiana-ink.com
Phone: 0435 096 940
Find me Online
Professional Space:                         www.indiana-ink.com
Personal Development Blog:       www.curiousliving.com
Writing blog:                                      www.cafe-writer.com
Posted on: 17.10.2009